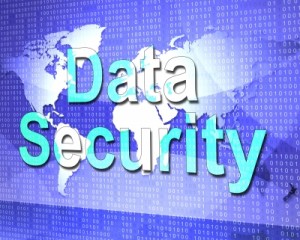 Typical bankruptcy petition preparers charge $200.00. Do you think they have the means, duty, or incentive to safeguard the sensitive and private information you are providing for them to prepare your bankruptcy petition? Bankruptcy petition preparers are non-attorneys who offer to fill out the bankruptcy forms based on the information you provide. However, since bankruptcy petition preparers are not attorneys, they don't have the same legal and ethical obligations to you.
Bankruptcy Petition Preparers Don't Keep Your Information Safe.
Now it's time for the holy crap moment. Think about the information you are giving to a stranger:  Name, address, social security number, ALL credit and banking information, income information, employment information, income history, tax information etc. You are disclosing more financial information to this person, whom you barely know, than you do to any major financial institution or merchant (e.g. Amazon) who spend millions of dollars to safe guard the information you provide (and that data is routinely breached).
Who are Bankruptcy Petition Preparers?
Bankruptcy petition preparers come in two flavors, (1) Local and (2) Web Sourced. Local bankruptcy petition preparers are physically located in the U.S. and are usually a legal assistant or paralegal located in your community or state. Preparing bankruptcy petitions is a side job or home based business.  Web sourced are the bankruptcy petition preparer websites (where there is no identification of a specific person or persons that do the work) . The people actually doing the work and handling your information are, wait for it, located overseas (outsourced) in places like the Philippines, India, etc. Information is valuable. The web sourced bankruptcy petition preparing services may sell your information to enhance revenue; after all, you are only paying them $200.00. What about incentive. The measly $200 you pay creates no incentive to safeguard your information and creates a huge risk of using your financial information for illicit gain.
Attorneys are legally and ethically obligated to protect your information. Attorneys could lose their license to practice law and face sanctions if they don't safeguard your information. Attorneys have both the legal obligation and the economic incentive to safeguard your sensitive financial data.
Bankruptcy Petition Preparers are Unlicensed and Unregulated.
In addition to the other reasons for not using a bankruptcy petition preparee (1. They are not attorneys, 2. Cannot give legal advice, 3. You are on your own once the case is filed), stop and think about the privacy and risk you take giving your information to unlicensed, unregulated, and/or outsourced individuals. If you step back and think about it, in any other context, you would never do such a thing so why are you acting irrationally when considering what service to use to assist with your bankruptcy? Hire an attorney, get the case done right and safely.
Image courtesy of Stuart Miles, freedigitalphotos.net