If you are in debt, using your credit cards to make ends meet, and living pay check to pay check, you don't need me to remind you of the stress you are under. Financial troubles have a way of slowly getting worse; then one morning, after a restless sleep, you wake up and wonder how you ended up here.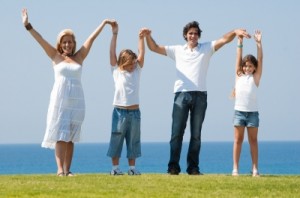 As humans, our adaptability is one of our strongest evolutionary traits, but in modern society adaptability can have adverse consequences because we can slowly adapt to bad circumstances (put a frog in boiling water, it jumps out; put frog in cool water and slowly bring it to a bowl, the frog stays put and dies). Before long, we readjust our lives to the bad circumstances forgetting that life was good at one point. Did you stop answering your phone because of creditor calls; maybe you changed your number? Do you have piles of unopened mail from creditors—or the IRS—because of debt you owe? Do you bother to look at your bank statements anymore? Are you tired of telling your kids no all the time and tossing and turning at night? Life wasn't always like that. Even if you put on a strong face, I know you feel it in the back of your mind, the tension and the stress of your financial difficulties. There must have been a time when you didn't have these concerns. A time that you could focus your energy on your work, family, sports, etc. However, now you feel like you are under a shadow, you can't see where to go, and you have no focus or energy.
There is a way out. Bankruptcy provides a way out of the doldrums of denial and inaction brought on by debt. For most of my clients, if they can unload the debt and stop relying on debt, they can make it. Bankruptcy is the solution to get that better life. A life where your savings account grows each month (even if only by a little); a life where the money you bring home comfortably pays your bills, a life where your focus shifts back to the things you care about without nagging tension.
Bankruptcy exists to allow people to become contributing, productive, happy citizens. So don't deny yourself the correct solution to your circumstances and for heaven's sake, stop waiting. Waiting only causes your creditors to charge you more interest and penalties, harass you further, and take legal action which results in more financial hardship due to wage garnishment.
You can have a better life through bankruptcy. If you are in debt and have no way to pay it off, call a local bankruptcy attorney for a consultation and get back on the right path of life.
Image courtesy of FreeDigitalPhotos.net