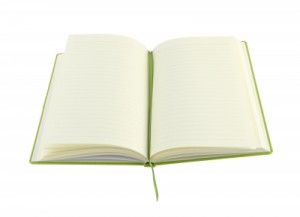 Dear Bankruptcy Attorney Diary: The bankruptcy trustee meeting, otherwise known as the 341 Meeting of Creditors, is no place for surprises. The trustee meeting is no place to learn something new and bad about your case.
Bankruptcy trustee meetings are a cattle call of sorts. The bankruptcy court schedules the date and time and anywhere from 5 to 10 other debtors are scheduled for the same time. Debtor and their attorneys gather and wait to be called. In Denver, the meeting location has an anteroom where attorneys and clients can meet prior to entering the meeting room.
I am sitting in the anteroom with my client. A paralegal was across the room chatting with one of her attorney's clients. The paralegal mentioned that a shotgun and vehicle would be non-exempt. The debtor stated, I kid you not: "but that doesn't mean he [trustee] will take'em?" Unfortunately, that is exactly what that means. The paralegal hemmed and hawed a bit, but finally affirmed that it is possible. It was clear from the conversation's manner that this was the first time the debtor was made aware that the trustee will take his shotgun and extra vehicle.
The trustee meeting occurs after the case is filed. In chapter 7 bankruptcy, once the case is filed, the debtor cannot turn back. I was dismayed that this debtor was apparently not made aware of all the consequences to filing bankruptcy before actually filing the case. Granted, there may have been no way to deal with the non-exempt assets, but do you really want to find out that some of your stuff is going to be taken after it is too late? This debtor was denied the chance to make an informed decision to file bankruptcy (although, most likely, he should file), or take other steps to possibly get the benefit of those non-exempt asset. For example, he could have sold the car and used the cash for necessary items.
I know the law firm that represented the debtor. It is one of the firms that advertise $500 bankruptcies. I just wish debtors realized prior to hiring a bankruptcy attorney that there really is a difference between attorneys. A good attorney not only has expertise, but takes the time to set expectations; helps you through the case and provides a high level of service. It is too bad that many debtors find out at the bankruptcy trustee meeting that they probably hired the wrong attorney.
Regards
Matt Berkus
Image courtesy of FreeDigitalPhotos.net