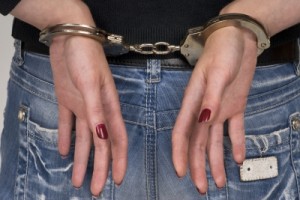 Chapter 7 bankruptcy does not eliminate court ordered criminal restitution. The U.S. Supreme Court held, in 1986, that criminal restitution is non-dischargeable in bankruptcy under 11 U.S.C. 523(a)(7). Kelly v. Robinson 479 U.S. 36 (1986). The telling phrase from that decision is that the bankruptcy code "preserves from discharge any condition a state criminal court imposes as part of a criminal sentence."
The reader should take caution because the language of section 523(a)(7) can be confusing. The statute reads as follows:
[a debtor is not discharged from any debt] "to the extent such debt is for a fine, penalty, or forfeiture payable to and for the benefit of a governmental unit and is not compensation for actual pecuniary loss."
The problem is that criminal restitution often is used to compensate crime victims for pecuniary loss; e.g. bad checks, embezzlement, larceny, fraud, etc. The Supreme Court departed from a common tenant of legal analysis in that statutes are to be read using a plain meaning; in short, that a statute means what it says. Instead, the Court looked to how criminal restitution has traditionally been treated in bankruptcy, not discharged, and inferred that Congress did not mean to change that history with this code section.
Given the Supreme Court decision, courts today wrestle with what constitutes criminal fines, penalties and restitution, but not with whether such restitution is dischargeable. If a debtor owes criminal restitution at the time he files bankruptcy, that bankruptcy will not discharge that debt.
Image courtesy of FreeDigitalPhotos.net