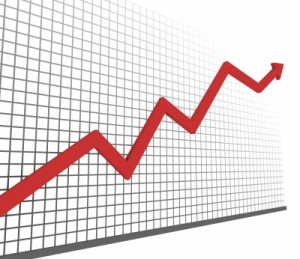 If you change your perception of value, you can change your life in so many positive ways. Imagine if you will that a Starbuck's Venti Pumpkin Spice, Double Whip, Latte cost you $35 instead of $5 (with tax).  What if that Chipotle Steak Burrito cost you $46.55 instead of $6.65? What changes would you make? Wouldn't you, suddenly, live your life differently? Wouldn't you start making different choices and re-evaluating what is important.
Change your perception of value with Present Future Value
Here is the dirty secret; you really are paying $35 for that specialty coffee drink and $46 for that burrito. How, you ask? The concept is known as Present Future Value. The idea is that the one dollar in your pocket today has value not just in the present but in the future. If you invest that dollar, it will yield returns in the future greater than its current value today. The ratio is $7 to $1. Every dollar you spend today has a present future value of $7.
Opportunity Cost
The value of anything is what you choose to give up to get that thing (otherwise known as opportunity cost). By spending that dollar today, you are giving up $7 in the future. Now let's turn to debt. Your $300 minimum credit card payment is really costing you $2,100 (ouch). If your minimum monthly payment is $300, the balance on that credit is around $15,000. Over a year, you will have paid $3,600 toward that card. However, that $3,600 has a present future value of $25,200.00. By making your credit card payment for one year, you have cost yourself $25,200 and will still owe about $13,000? Knowing that, would you make a change? Would you get more serious about resolving your debt and get out of debt at any cost?
Take Action
So, the experiment is for you to multiple the cost of what you spend on a day to day basis by 7. Then ask yourself, if this item really cost 7 times more than the stated price, would I still buy it? There is no negative outcome. The changes you would make, your change in perceived value will lead to only positive results in your finances and life.