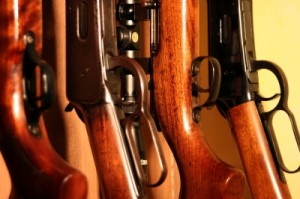 Although Colorado is a pro-hunter state, it is odd that Colorado law does not provide a gun exemption for a debtor in bankruptcy. Exemptions are laws that allow a person in bankruptcy to keep property even though the property could be sold to pay something to creditors. For example, Colorado provides a $60,000 homestead exemption. Meaning, a person could have up to $60,000 of equity in their home and the bankruptcy court can't sell your home to get at that equity. Colorado does not have a gun exemption.
Can a Gun Be a Household Good? 
I am often asked whether guns may be considered household goods, thereby using the $3,000 Colorado household good exemption to protect a gun. The theory being that the gun is for household security. Unfortunately, I must answer no. Colorado bankruptcy courts have already decided the issue in the case of In Re Greenlee, 61 Bankr. 257 (Bankr. D. Colo. 1986). Guns are not household goods for purposes of a Colorado bankruptcy.
Can a Gun be Exempt Under Any Other Colorado Bankruptcy? 
Maybe! However, the situation would have to be very specific. A bankruptcy debtor may be able to use the Colorado Tools of Trade (stock in trade) to protect a gun if the gun was somehow necessary for the debtor's livelihood. For example, a hunting guide would have a good argument that a gun was necessary. A private security guard who is required to use a personal gun on the job would have a good argument. In very specific circumstances, a debtor might be able to exempt a gun if the gun was necessary to earn his living.
Can A Gun Trust Exempt a Gun for Bankruptcy?
If the gun trust is properly set up and done so at the right time, a gun trust can protect firearms from a beneficiary's bankruptcy. First, what is a gun trust? A gun trust is a trust. A trust is a separate legal entity specifically set up to hold assets for the benefit of someone else (the beneficiary). A gun trust is so named because it owns guns. It is beyond the scope of this article to further explain the use of gun trusts. However, gun trusts keep guns out of bankruptcy because the trust owns the guns, not the debtor filing bankruptcy.
However, you cannot just transfer your guns to a gun trust on the eve of bankruptcy. The debtor must be aware of fraudulent conveyance laws. Once the debtor is in financial trouble, transferring assets to hide them from creditors is fraud. A gun trust only works if the person sets it up well before he is in financial trouble. In Colorado, the fraudulent conveyance laws can look back 4 years.
Unfortunately, Colorado does not provide a gun exemption in bankruptcy. If a gun owner files chapter 7 bankruptcy, and if the guns have more than token value (most will), the bankruptcy trustees will require the debtor to either surrender the guns for auction or buy the guns out of the bankruptcy.
Image courtesy of  Gualberto107 / FreeDigitalPhotos.net