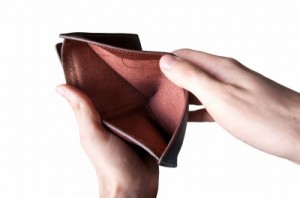 Colorado allows wage garnishment. If you owe a debt and can't pay, eventually you could face a wage garnishment. In Colorado, how a creditor obtains a wage garnishment and how much the creditor can garnish depends on the type of debt. However, before most creditors can get a wage garnishment, the creditor must obtain a civil judgment. Before a creditor can obtain a civil judgment, the creditor must sue you. So, a wage garnishment is rarely a true surprise.
Most creditors can garnish up to 25% of an individual's disposable earnings. 
Colorado allows wage garnishment of up to 25% of weekly disposable earnings. We will not delve into the specific calculation. If you have low income, the garnishment statute provides a calculation to determine the garnishment amount. What are disposable earnings? Disposable earnings are your "net" paycheck; your paycheck after required deductions. (C.R.S. 13-54-104(1)(a)). If your take-home paycheck is $1,000, a wage garnishment will take $250. So far, we have discussed wage garnishment, or garnishment of employment income (wages, salary, commission, or bonuses). In addition, and oddly, Colorado allows garnishment of funds held or payable from health, accident or disability insurance.
What types of income are not subject to a Colorado wage garnishment? 
Run-of-the-mill judgment creditors (e.g. credit cards, collection agencies, etc.) cannot garnish the following types of income:
Workers compensation
Social Security
Social Security Disability
Pension or retirement benefits
Unemployment insurance benefits
Tax refunds

 
However, for child or spousal support, repayment of public assistance, debts to certain state and local government agencies (e.g. overpayment of unemployment benefits), some or all of the above income types can be garnished. 
Can a Colorado wage garnishment exceed 25%?
For certain debts and circumstances, Colorado allows a higher percentage wage garnishment.
50% for child/spousal support where the debtor is supporting his current family but ordered to support a former child or spouse.
60% for child/spousal support where the debtor is not supporting a current family.
35% for debts arising from fraudulently obtained public assistance.

 
The above garnishment percentages represent the maximum amount allowed by Colorado law. If you have low income and face wage garnishment, the law provides a sliding scale by which your garnishment percentage may be less.
Don't Let It Go to Garnishment
Most people don't let their debts end up causing a wage garnishment. But garnishment happens. Denial is a powerful psychological defense mechanism. When you receive the court summons and complaint, let that event be the wake-up call to take action. Don't let the creditor obtain a judgment and obtain a garnishment. You have options. Bankruptcy is a wonderful tool for getting your financial life back on track.
For more information, the Colorado wage garnishment statute is C.R.S. (Colorado Revised Statute) 13-54-104.
 Image courtesy of Graur Razvan Iionut, FreeDigitalPhotos.net