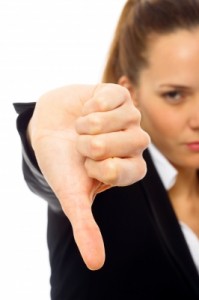 What is the truth about consumer credit counselling ("CCC")? In reality, consumer credit counselling agencies are debt collectors for the credit card industry. CCC's exist to part you from your money and give it to your credit cards.   
1.     CCC's take your money and pay your credit cards.
What do CCC's really do? They sit down with the debtor, review his budget, review his debts, and figures out a way to pay his credit cards—in full with interest (albeit, a reduced interest rate). If a debtor signs up, the debtor will pay the CCC and the CCC will send that money to your credit card lenders. Sounds like a collector to me.
2.     CCC's only earn money if you sign-up for the program.
CCC's do make money. They make money by deducting a fee out of the monthly payment you pay. So, the CCC only gets paid if it successfully collects the debt you owe. Sounds like a collector to me.
3.     Don't confuse non-profit for charity.
Many CCC's are non-profit agencies, but CCC's are not charities. CCC's are business enterprises like any other and their goal is to make money. CCC's don't go out and seek grants and contributions, they go out and seek debtors and try to convince those debtors to repay their credit cards with the CCC's program (see point 2 above).
4.     For profit CCC's are subject to the Fair Debt Collection Practices Act.
Not all CCC's are non-profit, CCC's can exist for profit and often refer to themselves as 'debt management.' But whatever the name, the law recognizes for-profit CCC's as collection agencies because those CCC's are regulated by the Fair Debt Collection Practices Act.
5.     CCC programs rarely work.
Unfortunately, the CCC industry does not routinely release success rates of Debt Management programs, but information pieced together from the National Consumer Law Center, and excellent research by Steve Rhode (The Get Out of Debt Guy) put completion rates at 20%. Meaning, only 20% of those that start a debt management program ever finishes.
Even without success data, in principle, it is easy to see that CCC plans can't work because a CCC plan does not address the problem in any way. If a debtor is having trouble paying debt, the problem is cash flow (not enough income to pay expenses). Yes, the underlying debt is a problem too, but CCC wants you to pay off the debt in full with interest in 5 years or less. So, mathematically, even with a slightly reduced interest rate, the debtor is making approximately the same payment she was prior to enter the CCC plan. As such, the plan is doomed to fail because a CCC plan neither reduces the debt nor the payment.
6.     CCC plans hurt a person's credit.
The only positive entry on your credit report is "paid as agreed." When you enter a CCC program, you are no longer paying as agreed; you have entered a special program that reduces the interest. By it's nature, a CCC program tells the world you cannot manage your debt under the original terms. That gets noted on a debtor's credit report and seriously damages credit. In addition, the accounts are often closed when a debtor enters a CCC program, which hurts credit. However, some perspective is in order; if you are struggling to pay the debt you have now, your credit score is meaningless because you cannot afford debt in the first place. However, CCC plans damage your credit just like debt settlement and bankruptcy.
Consumer credit counseling is a sucker's game. If a person has the income to complete the program, then the person doesn't need it. If a person need's help, CCC can't help because it neither reduces the debt enough nor reduces the payment.
Image courtesy of FreeDigitalPhotos.net