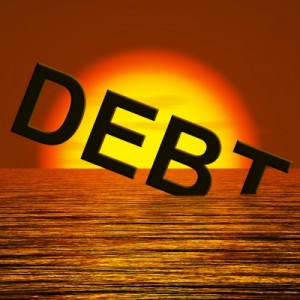 Debt settlement is a game of numbers. Creditors have the least amount they will accept, and you have the most you can afford to pay. If those two numbers align, the parties settle. Generally, the best debt settlement offers, in terms of percentage of balance, come from debt buyers after many years from when the debtor defaults. Debt buyers inherit your debt after the original creditor has charged off your account. Charge off occurs once you become 180 days past due. But it may not always be in your best interest to wait that long. The original creditor will consider debt settlement before charge off, but usually at a higher percentage than debt buyers.
If we rank the favorability of debt settlement offers (from the debtor's perspective), here is the ranking from best offer to worst:
Junk Debt Buyers
Collection Agency
Original Creditor
Collection Law Firm.
For small balances, less than $2,000, a debtor should consider settling with the original creditor. Other factors to consider include (a) finality, (b) overall credit impact, and (c) risk. By settling with the original creditor, you get it done. Second, you avoid more damage to your credit. Your credit is still harmed by the missed payments. However, if you settle with the original creditor, you avoid a charge-off entry and a new, negative, collection account appearing on your credit. Lastly, there is no guarantee you will get a better settlement. Smaller balances tend to go to lawsuit more quickly. If that happens, the settlement offers get worse, not better.
On smaller balance accounts, the difference between a slightly larger settlement percentage with the original creditor and trying to wait is relatively minor. For example, a 45% settlement on a $1,500 balance is $675. If you have to wait 6 months before it gets in the hands of a debt buyer (often times it can be a year before you hear from someone), the balance will grow to $1700 to $1750 or more. A 30% settlement on $1750 is $525, a difference of only $150.00.
If you are trying to settle $60,000, or $80,000 worth of debt over multiple accounts, $150 is not going to change the overall outcome. So, there is value in brining finality to the smaller accounts; lessen the negative credit impact; and paying an extra $150 to avoid the risk of the offers getting worse, not better. Therefore, it is  probably worth settling with the original creditor. Something to think about; don't just focus on the settlement offer percentage.
Image courtesy of FreeDigitalPhotos.net