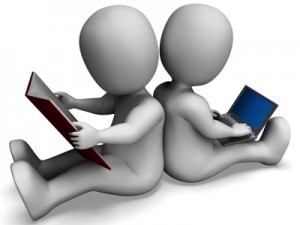 Is it possible to go to college for free. If you do it right, you can attend college in the U.S. for free, or nearly free. Student loans are increasingly becoming a financial death sentence, especially for the student's parents. Nearly all student loan products available require a co-signer; unemployment is still high and employment of college graduates is at an all-time low. Student loan debt in this nation recently surpassed one trillion dollars and is climbing. So, how can you go to college for free or nearly free without incurring mountains of debt or being lucky enough to have a well-off family?
As a society, we need to reset our expectations about how and when to go to college. We also need to break the mind-set that if you cannot afford something, then it is okay and acceptable to borrow. That mind-set is crippling our country and devastating the finances of the middle the class. College should be treated like other purchases, you buy it when you can afford it.
How can you go to college for free, how can you maximize non-loan based financial aid?
One key to maximizing need based financial aid (mainly grants) for middle class students is to take the parent's financial circumstances out of the picture. When a college student applies for financial aid, the parents must disclose their financial situation. That information is used to determine the student's financial need for need based financial aid. To maximize need based aid, you must take the parents financial status out of the picture. To do so, the student must answer yes to one of questions on Step Three of the FAFSA (Free Application for Federal Student Aid). The main exceptions are being over age 22, being married, being a veteran or on active duty military. In essence, FAFSA step 3 is seeking to determine if the student is independent from his parents care. Be careful, your parents must stop claiming the student as a dependent on their taxes. If you take your parents out of the picture, then only the student's financial circumstances are considered for need-based financial aid. The result being, you end up maximizing the grants and non-loan aid you can get.
Here is the cold, hard, reality; to go to college for free means many potential students must delay going to college. Delay is not a bad thing. MBA (Masters in Business Administration) programs figured out one good thing; it is better to use education to build on experience versus getting education in a vacuum. Generally, MBA programs require significant work experience as a condition to admission. Many students will need to go to the school of hard-knocks for a few years before going to college; it is hard to argue that is bad thing. Also, the other reality is that the student will likely need to attend a subsidized school.
One obvious path to college is to join the military for a 4 year stint to get GI Bill benefits to add to need based aid.
Image Courtesy of Stuart Mills, FreeDigitalPhotos.net