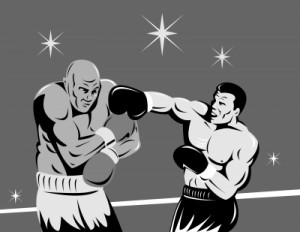 The 10th Circuit Court of Appeals just gutted the ability of many debtors to discharge back taxes in bankruptcy. The case is In Re Mallo, et al and was issued December 29, 2014. The decision holds that income tax arising from a late filed tax return cannot be discharged in bankruptcy. There is a tad bit of ambiguity in the decision; it is almost as if the court started writing the opinion, shifted gears, and then came back to it and didn't reconcile the first half with the second half. The decision starts off saying that a tax arising from a tax return filed by the taxpayer after the IRS assesses a tax via a Substitute for Return ("SFR") is non-dischargeable. That position is, for the most part, unproblematic and most circuits take that view. However, as you get into the meat of the opinion, the court says that any late filed tax return is not a return for the purpose of discharging taxes in bankruptcy.  Therefore, any tax debt arising from a late filed tax return is non-dischargeable in bankruptcy.
Rules to Discharge Back Taxes In Bankruptcy
To provide some context, let's back up and cover some basics. The 3 main rules for discharging income tax are these, and all three rules must be satisfied:
(1) The 3 year rule, the tax return due date must be at least 3 year prior to the bankruptcy filing date.
(2) The 2 year rule, the tax return must have been filed at least 2 years prior to the bankruptcy filing date.
(3) The 240 day rule, the tax debt must have been assessed at least 240 days prior to the bankruptcy filing date.
The issue before the court in In Re Mallo relates to the 2 year rule; and the court was faced with the threshold question of what constitutes a tax return. Prior to this court's decision, if the taxpayer filed his tax return—late or not—and was able to wait at least 2 years from when he filed the tax return, he then could discharge that tax debt in bankruptcy (so long as the other rules were satisfied and the IRS didn't previously file a SFR). That taxpayer filed tax return starts the clock on the 2 year rule.
The 10th Circuit is now telling us that a late filed tax return doesn't start the 2 year clock. If the 2 year clock never starts to tick, then the tax debt arising from that late filed return can never be discharged in bankruptcy.
When is a tax return late?
This question is easy. A tax return is due either April 15 or October 15 if the taxpayer timely filed an extension to file his return. A tax return is late if the return is filed after April 15 and the taxpayer did not file an extension; or if the taxpayer filed an extension, that tax return is late if it is filed after October 15.
Why is the In Re Mallo decision a problem?
Many of my clients and many people with tax debt problems rarely file their returns on time. Usually my clients are self-employed; they fear they can't pay their tax. So, they go years without filing tax returns. At some point either the IRS catches up or they have their come-to-Jesus-moment and file their tax returns to deal with the issue and have their reckoning (you go long enough without filing a tax return when you should have, that becomes criminal tax evasion). Often times, by the time I see them, they have gone a few collection rounds with the IRS, bought themselves some time allowing the various discharge clocks to tick, and a good portion of the tax becomes dischargeable in bankruptcy. Now, those unfortunate debtors who filed their tax returns late cannot discharge all their tax debt in bankruptcy.
Where do we go from here to discharge taxes in bankruptcy? 
Bankruptcy is still a viable and powerful solution to resolving back income tax. The impact of this decision is a matter of degree. Income tax penalties are still dischargeable. Especially in a situation with years and years of unfiled returns, upwards of 40-45% of a taxpayer's debt is tax penalty. Those tax penalties are still dischargeable in bankruptcy. If the taxpayer filed most or all his tax returns on time, this decision does not affect that taxpayer. A taxpayer can still use chapter 13 bankruptcy or chapter 11 bankruptcy to force the IRS into a payment plan that the IRS may not be willing to do on its own.
Is there a potential loophole to In Re Mallo? 
The bankruptcy code says that a tax return prepared under Internal Revenue Code 6020(a) is a return for purposes of bankruptcy discharge. A 6020(a) return is like an SFR in that the IRS prepares the tax return but with the taxpayer's assistance. A 6020(b) return is an SFR that the IRS prepares without the taxpayer's assistance and is the SFR I referred to at the beginning of this article. The bankruptcy code singles out a 6020(a) return as being a return, and it doesn't appear to matter whether the 6020(a) return is late. So, one possible strategy (to keep tax resolution options open) for someone who hasn't filed tax returns in many years is to approach the IRS and see if they will prepare 6020(a) returns with the taxpayer. Now, the rub is this, the IRS is not obligated to prepare such a return even if the taxpayer requests it.
Conceivably, a taxpayer could file all his returns as 6020(a) returns (assuming the IRS will play along), hold out for 2 years, and then discharge that tax debt in bankruptcy.
Tax debt arising from late filed tax returns cannot be discharged in bankruptcy…thank you 10th Circuit (sarcasm, sarcasm, sarcasm).
I am fairly certain the debtor's attorney in this case will appeal to the U.S. Supreme Court. Whether the Supreme Court will take up the issue is anyone's guess.
Image courtesy of vectorolie at FreeDigitalPhotos.net