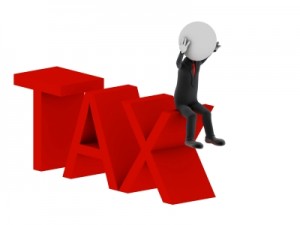 An individual can settle back tax debt. But thanks to years of numerous T.V. ads of several tax relief companies (now out of business) the general perception is that an IRS Offer in Compromise is easy. Although the IRS has made some changes to the Offer In Compromise program, the rate at which the IRS accepts Offers in Compromise is still very low. So, let's address and cure some of the myths surrounding the program.
 1.       The taxpayer has the right to settle back taxes.
Unfortunately, no taxpayer is entitled to settle back tax debt. The IRS has discretion to accept or reject an Offer In Compromise; meaning, even if you otherwise qualify based on financial factors, the IRS may still reject your offer.
 2.       The taxpayer can simply throw out a number to the IRS.
Settling back tax debt is not like negotiating other debts, or even most other types of negotiations; negotiating an Offer in Compromise does not entail the back-and-forth of tossing amounts. For example, if the taxpayer has $10,000 in his bank account and owes the IRS $40,000, the IRS is not going to accept a random offer of $5,000. The IRS is going to want to see bank statements, is going to see the $10K in the account, and want all of it
A good tax resolution attorney will navigate the taxpayer through the disclosure requirements, the legal requirements to qualify, so the taxpayer can get the best offer under the circumstances.
 3.       The IRS operates with a profit motive.
This myth is especially prevalent among the business owners I represent; they often tell me in frustration: "Wouldn't the IRS want something instead of nothing." In reality, no! The IRS Offer in Compromise program is rule based and policy driven. The core policy guiding the IRS is that an Offer must reasonably reflect what it thinks it can collect through enforced collection (garnishment, levy, and liens). A good tax resolution attorney will craft an Offer that demonstrates to the IRS that the Offer is also in its best interests.
Tax resolution is both an art and a science. The attorneys that succeed for their clients know the IRS rules, regulations, and policies and set proper expectations regarding the Offer in Compromise. Successful offers are not random, don't hide the ball, and are realistic given IRS rules and policies. If you want a realistic chance of settling your back taxes, hire a qualified tax resolution attorney.
Image courtesy of FreeDigitalPhotos.net