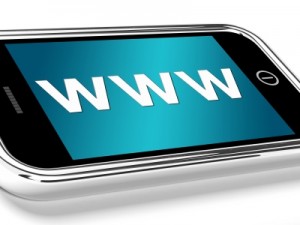 How to downgrade cell phone service with minimal impact on quality of service? If you factor in the phone minutes, texting, and data plans, many phone packages add up to a car payment; a far stretch from the $25 per month land line in the years before cell phones. I have done some experimenting to discover ways to save money on cell phone service without changing providers or going to a budget provider.
This advice is primarily directed at those that already have full feature service plans and smart phones. 
(1) Do a realistic assessment of your communication needs. Just because a feature is convenient, doesn't mean the feature is necessary. 
I am with you; maps, games, email, social media, and all the fun things you can do with data plans are great, but when I sat back and assessed how much I really used those features, my usage was minimal or unnecessary; and certainly not enough to justify the $30 per month, per phone, data plan. Also, do you really want to be that connected? Personally, I do the bulk of my outbound calls via skype for about $31.80 a year or Google (which is free for now); the only reason most of us have phones is so other people can reach us; yet we pay for it. I wonder how many friends or loving family members we would have if they had to pay to call us (something to think about).
(2) Realize that smart phones still work as phones without the data-plan. Moreover, the web based features work with WiFi if your phone is so enabled without the data-plan.
The major cell service providers subsidize the cost of phones; data plans largely exist to subsidize the cost of providing you the latest and greatest phone for 25% to 50% of the actual cost of the phone. That is why the providers force you into multi-year contracts and data plans if you buy a smart phone. However, nearly all smart phones these days are WiFi enabled, so all the data features work with a WiFi connection.
(3) If you own a smart phone, you have 2 choices: (1) unlock the phone so you can transfer service to a low cost provider (e.g. Straight Talk Wireless), or (2) downgrade your service with your existing provider.
This post is not about hacking your cell phone, so option one is something you can look up on your own. Phones offered by main stream providers are pre-hooked into their network, so you need to unlock the phone before it will work universally. Realize that if you go with a provider like Cricket or Straight Talk Wireless, you pay full price for the phone, which ironically can be more costly than some subsidized service plans with the tier one providers (e.g. Sprint, Verizon, AT&T, and T-Mobile). However, if you go with Straight Talk, you can use any unlocked phone.
If you have a smart phone, you CAN downgrade your existing service to a talk only, or talk and text only plan and still use that phone. Remember point 2: smart phones still work as phones notwithstanding the data plan. Here is how you do it and some considerations:
a)      Doing this process cut my cell phone bill in half. I now have a 1000 minute plan, unlimited mobile to mobile, and unlimited text. My phones are WiFi capable, so as long as I have a WiFi connection, all the data features work just fine.
b)      It is best to do this if your mandatory contract has expired or is near expiration. Reason being, if you downgrade during the contract term, you will be charged the cancellation fee. However, you still save money in the long run by downgrading even if you have to pay the early cancellation fee.
c)       When you downgrade service, you will need to "buy" appropriate phones. However, non-smart phones are super-cheap, so factoring in the cost of those phones still saves you money in the long run. The phones I bought when I did this are still in their boxes.
d)      Note; you won't be able to buy or upgrade your smart phone when you do this downgrade. As stated, with mainstream providers, if you buy a smart phone, the provider requires the data plan.
Post-Script: It is amazing how addicted we can get. Frankly, I am relieved to be a bit less tethered. I am glad to not be checking email on my phone. Granted, some features I used to have like real time maps and navigation I miss on occasion, but rarely. A little pre planning and I have no issues. That minor convenience is hardly worth $360 per year.
For me, the realization was that Tablet PC's allowed full feature computing in a compact product. Smart phones were not really capable of that level of productivity, so I reverted to the idea that a phone is a phone and a computer is a computer. I know that is an odd statement to many of us tech savvy individuals, but an iPhone-5 or Samsung Galaxy SIII doesn't do what an IPad or Microsoft Surface can do for me.
Don't accept the status quo. You can find ways to actually meet your needs without purchasing things you don't need. See this post on Cutting Cable TV's Cord or Disrupting Satellite TV's Signal.
Image courtesy of FreeDigitalPhotos.net