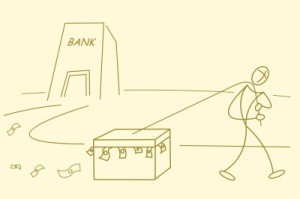 What is a Preferential Payment? When a debtor files chapter 7 bankruptcy, one potential asset that is often overlooked by the inexperienced debtor are the payments he might have made to creditors in the months leading up to bankruptcy. These payments are known as preferential payments.
If a bankrupt debtor, whose debts are primarily consumer debts, pays a creditor $600 or more on the eve of bankruptcy, the bankruptcy trustee can compel that creditor to return those funds. 11 U.S.C. 547(b). The idea is known as Preference. If the debtor's payment meets the following criteria, then that payment is considered a preference and therefore recoverable by the bankruptcy trustee.
A Preferential Payment is one that is made:
To or for the benefit of a creditor;
On account of an antecedent debt (a debt or claim incurred prior to when the payment was made);
While the debtor was insolvent;
On or within 90 days before the bankruptcy petition filing date;
Such that the creditor receives more than such creditor would receive in debtor's bankruptcy; and
Such payment exceeds $600 for a debtor with primarily consumer debts, or such payment exceeds $5,000 for a debtor with primarily non-consumer debts.
The policy behind preferential payments is to prevent creditors from racing to the court to dismember a debtor's finances and prevent the debtor from trying to achieve some favor or benefit from a particular creditor at the expense of others. In short, the preferential payment rules exist to try to keep the bankruptcy fair to all creditors.
Number 5 above addresses priority claims; priority claims are special debts (e.g. child support, certain taxes, etc) that get paid ahead of non-priority claims (e.g. credit cards, student loans, etc.). Usually a pre-bankruptcy payment to a priority claim is not a preference because the priority claimant is receiving what they would have if the debtor filed bankruptcy. So as a practical rule, bankruptcy trustees rarely seek turnover of payments made to priority claimants.
Do you need to worry about Preferential Payments?
In most bankruptcy cases, the debtor has long since stopped paying creditors, so preferential payments are relatively rare. From the debtor's perspective, a preferential payment is nothing to worry about. The main responsibility of the debtor is to disclose the preferential payments (the debtor does discloses it on the Statement of Financial Affairs). All that happens is the trustee demands payment of the preference from the creditor and then opens an asset case.