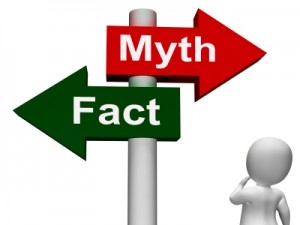 You do not need to reaffirm a mortgage in chapter 7 bankruptcy to refinance that mortgage. I cannot state it any more clearly. A debtor in chapter 7 bankruptcy is not required to reaffirm a mortgage debt to refinance, or purchase another home. 
I get inquires through my website and participate in question and answer forums like AVVO. This question is asked almost daily: "My chapter 7 bankruptcy was discharged 3 (4, 5) years ago. We did not reaffirm our mortgage. My mortgage company is saying that I must reaffirm the mortgage in order to refinance, is that true?" The question typically continues with a short tirade against their bankruptcy attorney for not telling them or for not reaffirming the mortgage. Such anger is misplaced. The mortgage company is the problem, not the bankruptcy or your bankruptcy attorney.
No Legal Requirement to Reaffirm a Mortgage to Refinance
No legal requirement exists that requires a debtor to reaffirm a mortgage to refinance that mortgage. What the bank is really saying is that "it" won't refinance your mortgage. Your mortgage bank is lying to you. You can refinance your mortgage even if you did not reaffirm it. The solution is easy. Work through an experienced mortgage broker who can submit your refinance package to multiple lenders. The broker can find a lender willing to refinance your mortgage loan.
Bankruptcy Attorneys Rarely, If Ever, Recommend Reaffirmation of a Mortgage.
Reaffirmation agreements are waivers of your bankruptcy discharge. It is rarely (never) in anyone's interest to do that for a mortgage. The debtor needs to keep their options open.  A mortgage is really two things: (1) the mortgage loan, and (2) the mortgage lien. The bankruptcy discharges your obligation on the mortgage loan. The loan is your personal promise to pay the debt. However, the mortgage lien (the right of the lender to foreclose for non-payment) survives the bankruptcy. So, if you want to keep the house after chapter 7 bankruptcy, you keep paying. If you want to walk away, you can do so without being personally liable for the mortgage. That right to walk away without consequence persists until you refinance or pay off the mortgage. If you reaffirm the mortgage, you become personally liable for the mortgage.
Bankruptcy Judges Rarely Approve a Reaffirmation of a Mortgage.
Unless your bankruptcy attorney is willing to sign off on the reaffirmation agreement, which they are not, then a hearing is required before the bankruptcy judge. The judge has to make a finding that the reaffirmation agreement is in the debtor's best interest and will not cause the debtor an undue hardship. Unless the reaffirmation agreement includes a modification of the mortgage that is beneficial to the debtor, it is never the case that reaffirming a mortgage is in the debtor's interest and does not cause an undue hardship. 
The Issue is Moot, You Cannot Reaffirm a Debt After the Fact.
Bankruptcy rule 4008 requires that reaffirmation agreements be submitted within 60 days of the first scheduled meeting of creditors. Most districts treat this rule as gospel and will not allow a debtor to reopen a case years later to reaffirm a debt. Colleagues in some other districts have informed me that their courts do allow it. However, the majority rule is that you cannot reaffirm a debt once the 60 day deadline has passed.
Your mortgage bank is lying to you. You can refinance your mortgage even if you did not reaffirm it in your chapter 7 bankruptcy.