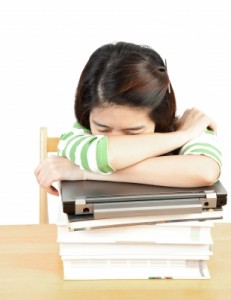 Student loan forgiveness programs exist. The Consumer Financial Protection Bureau (CPFB) believes such programs are underused because borrowers are not aware. So, the CPFB is planning to promote the Public Service Student Loan Forgiveness Program. 
What is the Public Service Student Loan Forgiveness Program?
Public Service Student Loan Forgiveness allows student loan borrowers who accept certain jobs the ability to reduce drastically their student loan debt. Under this program, borrowers with certain jobs and pay 10 years of on-time payments will have the balance of their student loan debt forgiven. This program is available to teachers, military, emergency personnel, social workers, some government workers and some working for non-profits.
This program is not new. However, student loan debt in this country is an ever-increasing problem. Two thirds of those graduating this decade have, on average, $25,000 of student loan debt. Combined U.S. student loan debt is $1 trillion and growing. This attention from the CPFB is welcome.
What is the CPFB Doing to Promote the Program?
The CPFB's is directing it's awareness program to employers.  It is asking employers to take a pledge (http://www.consumerfinance.gov/pledge/). The CFPB is asking employers to take the lead in informing their employees about student loan forgiveness; provide the necessary information to help employees qualify, and help keep employees on track.
What Student Loans Qualify for Forgiveness?
The Public Service Student Loan Forgiveness program is available only to borrowers with federally guaranteed student loans. Specifically, only borrowers with loans offered under the "Direct Loan Program" qualify. Federal Family Education Loans (FFEL) are not eligible. The borrower must consolidate FFEL under a Direct Consolidation Loan. Parents with Parent PLUS student loans can qualify only if the parent is employed in a qualifying job. This program is not available to borrowers with private student loans.
Is There a Catch?
The program is not without its drawbacks. First, it requires 10 years of on-time payment; however, qualifying jobs tend to be low paying. As such, many borrowers initially spend years in deferment and forbearance. That time does not count toward the 10 years. When the loans finally enter repayment, the borrowers often can't afford the minimum payment. In addition, if the borrower consolidated her student loans, the 10 years of payments must be on the consolidated loan. The borrower receives no credit for payments made prior to consolidation. Third, the program doesn't help those already struggling with student loans or in default. Fourth, the qualifying job must be a full time job.
Recent graduates should seriously consider this program.
Image courtesy of freedigitalphotos.net