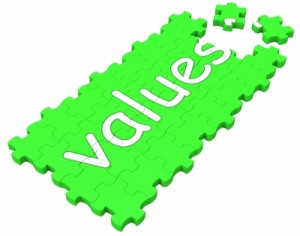 Do you remember the song: One of these things is not like the others, one of these things just doesn't belong, can you tell which thing is not like the others by the time I finish this song? (Sesame Street). Student loans stick out like a sore thumb among the list of non-dischargeable debts in bankruptcy (see bankruptcy code section 523). How so, you ask?
Student loans are the only actual loan that is made non-dischargeable by the bankruptcy code. Loans are voluntary arrangements between lender and borrower. If you read through bankruptcy code section 523, you will discover that none of the other 18 classes of non-dischargeable debts are loans. The other non-dischargeable debts fall into two broad categories, (1) obligations imposed on the debtor, e.g. taxes, child support, criminal restitution, or (2) obligations to remedy the bad acts of the debtor, e.g. fraud, personal injury debts due to DUI. The only non-dischargeable debt that comes close to being a loan is in paragraph (a)(18) which talks about loans from retirement accounts; but those obligations are not really loans because there is no third party lender. The debtor is borrowing from them self and the code actually says that an obligation to repay a retirement account loan is not a claim or debt in bankruptcy. So, student loans are the only true loan that is made non-dischargeable.
That must strike you as odd. All other loans, even other federally guarantee loans like Small Business Administration loans and FHA mortgages, are dischargeable in bankruptcy. At this point, the sticklers will point out that student loans can be discharged if the debtor can prove an undue hardship, but a hardship discharge of student loans is like the Lost Ark of the Covenant; we know it existed, but we can't find it today. Regardless of the mere possibility of discharge, student loans, as a category of debt, are unlike any other debt the bankruptcy code makes non-dischargeable.
At it's core, bankruptcy is about forgiveness. In a modern free market economy, laws like bankruptcy are how we hold individuals and business entities to certain moral standards (granted laws are a poor substitute for true moral virtue). Bankruptcy is how we get lenders to embody the virtue of forgiveness. From the debtor's perspective, bankruptcy is about embodying the virtue of humility. The fact that the code makes a voluntary debt like student loans virtually unforgiveable should strike us as wrong and immoral. In an upcoming article I will discuss the moral issue in depth, but for now, the take-a-way is that student loans are unlike any other non-dischargeable debt and that should create within us skepticism and a call for change. Student loans simply do not fit in with the scheme of non-dischargeability, the idea of a fresh start, and forgiveness, and therefore the law should be treated as capricious and stricken.
Image courtesy of FreeDigitalPhotos.net