It appears, www.coloradochapter7.info did a comprehensive attorney fee survey for the district of Colorado. It surveyed the attorney fees of the top 73 firms (by number of chapter 7 bankruptcy filings). You can find the full repot here: http://coloradochapter7.info/what-are-colorado-chapter-7-bankruptcy-attorney-fees/
However, of particular note is the difference between what firms "advertise" and what they actually charge. According to the report, 13 firms advertise a fee. Here is the excerpt that contains just the firms that advertise fees: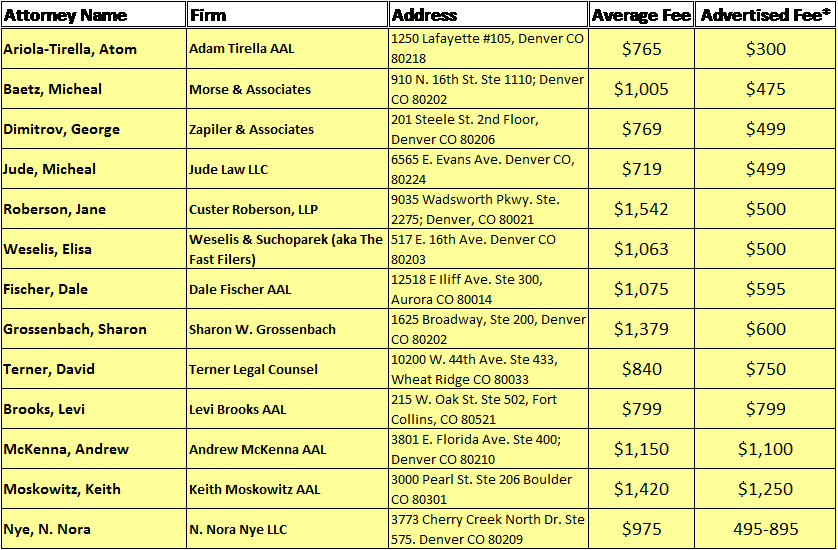 The data is self-evident. Only 1 firm of the 13 (Levi Brooks) actually charges what it advertises, Andrew McKenna was only $50 off, so he was close. Granted, the advertised fees generally came with a qualifier of "starting at" or "as low as", but still…do you want your attorney playing those sorts of games with you?
The fee survey covered June 2012 and the data was gathered from a sample; as such, not every case filed by the respective firms was surveyed to get the results. Nevertheless, the results are striking. What are these consumers really buying when they go in thinking they will pay one fee, and come out paying a higher fee?