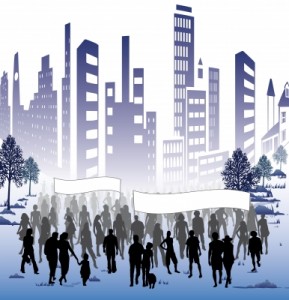 "Let us sit upon the ground and tell sad stories of the death of kings." (William Shakespeare, King Richard II, Act II, scene II). The tale I wish to tell is that of the death of King FICO. King FICO became a despotic ruler, a deceiver and manipulator of his subjects. He created a Caste system by which people were ranked and that rank determined if subjects could be land owners, merchants, and buy and sell. Those with low ranks were peasants, the untouchables. Those with high ranks were knights and noblemen. But King FICO was a cruel king; decades it takes to attain a high rank, but any mistake, any misstep, any violation of the King's commandments, and a nobleman could be cast down to peasanthood in a day.
The Rise of King FICO
King FICO's rise to power was subtle. He was not elected; he was not anointed by the people. The peoples' adoration arose when the King secretly took things away. Slowly, King FICO made it harder for people to purchase items like houses, land, and cars by fomenting distrust between buyer and seller. FICO cleverly convinced lenders and sellers that the people were dishonest and that he knew how to evaluate the honesty of people.  However, King FICO bided his time knowing that power obtained slowly is more lasting. As people found it harder to purchase items, the people looked to FICO to make it easier, not knowing of the king's feint to take power. Soon thereafter, FICO was King.
Whispers From the Wilderness
After three decades in power, the King's subjects became to think of FICO as a hollow crown. Voices from the wilderness were showing people a new way, a way to escape King FICO's Caste system. At first the voices were just whispers, and the escape was not easy. To escape, subjects had to forgo credit, use cash, and relentlessly save money to pay cash for everything. However, escape was not possible for most subjects, but the escape of a few was not enough to take down the King. The people needed to rebel.
Over time the whispers from the wilderness became cries and shouts; an enterprising few learned the secrets of King FICO. They learned how the Caste system was organized and how the King ranked people. FICO's castes are based on human behavior and it is a relativistic model. Meaning, a good score is based on certain positive acts and behaviors not being performed by those with bad scores, and vice versa. As such, the model can be manipulated and made meaningless if the subjects, in masse, change behavior and act the same way.
The Rebellion
Things which are equal to the same thing are equal to each other. How you destroy a ranking (caste) system is to undermine or change the behavior and characteristics by which the system classifies differences. King FICO could not contain the cries for revolt; the people rose up, burned their credit cards, and stopped making payments. This cultural phenomenon became known as the Fall of Default. Since everyone was not paying, each subject became equal to each other in the eyes of King FICO.
King FICO tried to fight back; he claimed that his system's decades of history and trillions of data points will allow the Caste to survive. But the rebellion continued; days turned into weeks, and weeks into months. FICO's kingdom crumbled as there was no longer a way to tell peasant from noble, knight from untouchable. The inequality wrought by King FICO was washed away.
The Death of King FICO 
Strangely, it was not the people that ultimately killed King FICO. The merchant and lender class brought about his final demise. The merchants and lenders were losing their livelihood, they relied on King FICO to tell them to whom they could lend and sell; but the subjects were no longer paying and under King FICO's system were all equal and all untouchable, so they had to start over. The merchants needed subjects in their shops; the lenders needed subjects borrowing money. They banished King FICO to the desert of uselessness never to return.
Post Script: How nice to think about what could be. Sometimes it is useful to let the mind wander and think of solutions no matter how unrealistic, but think of what could be. The Fall of Default, when everyone in the country, for 4 months, simply stopped paying on all debts. Note, I make no comment on what such actions would do to the economy, but change is a radical and painful process, but sometimes needed.
I end all my articles on credit repair and credit scores with this passage. 
Revelations 13: 16-17; It [the Beast] also forced all people, great and small, rich and poor, free and slave, to receive a mark…so that they could not buy or sell unless they had the mark, which is the name of the beast, or the number of its name. 
Image courtesy of FreeDigitalPhotos.net